International conference "Digitisation and photographic memory"
On 11th of September 2013 the department of the Lithuanian Art Museum Lithuanian Museums' Centre for Information, Digitisation and LIMIS (LM CID LIMIS) is organising an international conference "Digitization and photographic memory". The conference will be held at the Vytautas Kasiulis Art Museum (A. Goštauto Str. 1, Vilnius). It is dedicated to EuropeanaPhotography – an international project of digitization and dissemination of old photographs.The Lithuanian Art Museum is the official partner of the project and the implementation of the project is entrusted to LM CID LIMIS. It is also responsible for coordination and organization of project activities in Lithuania.

The event will focus on two key aspects of project EuropeanaPhotography that are indicated in the name of the conference: digitization and photographic memory. The upcoming conference intends to discuss photography as a multifaceted phenomenon: as an artistic object, as a historical culture medium, as a photo-document or illustration, becoming a memory tool and representing the history.
The speakers analyzing photographic identity will encourage discussions on topic and paradox of photography. Much attention will be paid to the phenomenon of historical memory and historicity.
Conference participants will have the opportunity to consider the relationship between history and its representation in photography, as well as to go deep into the phenomenon of theater and press photography. Those who are interested in Lithuanian photography should find interesting papers about the writing of history of Lithuanian photography, the old Lithuanian photography albums, as well as old photographs hold by Lithuanian museums, documenting the process of restoration of Lithuanian Statehood. Information technology and digitization specialists will advise how creatively re-use digital content and will share examples of successful practice of this activity.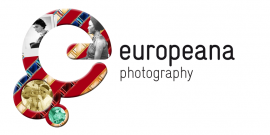 The conference "Digitization and photographic memory" is a great opportunity to meet and listen to specialists who have many years of experience in photography and digital culture. Some of the authors – project EuropeanaPhotography coordinators or participants, others – photography or digital culture and technology professionals, have won more than one award or assessment. Museums participating in the project EuropeanaPhotography and all who are interested in photography and digitization are invited to attend the conference.
For more information please contact Viktorija Jonkutė (e-mail viktorija@limis.lt) or Danutė Mukienė (e-mail danute@limis.lt), tel. (8 ~ 5) 261 9670.
Frederik Truyen (KU Leuven, Belgium) "Images, memories and representations in the EuropeanaPhotography collection. The curated digital image as a premier witness to our shared history"
Emanuela Sesti (Alinari, Italy) "Photoarchive: photography, memory and creative impulse for art"
John Balean (TopFoto, Great Britain) "History, created and rediscovered by Press Photography 1842–1939"
Danutė Mukienė (LAM, Lithuania) "The value of collections of old photographs at Lithuanian museums in the process of documention of restoration of Lithuanian Statehood"
Margarita Matulytė (LAM, Lithuania), Agnė Narušytė (VAA, Lithuania) "Writing the history of Lithuanian photography"
Stanislovas Žvirgždas (Lithuania) "The old Lithuanian photographic publications and albums"
Anna Grusková (Divadelný ústav, Slovakia) "The Secret of Theatre to be Discovered in Old Photographs"
Antonella Fresa (Promoter) "The creative re-use of digital cultural content"
_____________
Fred Truyen. EuropeanaPhotography Plenary Meeting Vilnius. [Posted on 13 09 2013] >
About project EuropeanaPhotography >
Information prepared by Viktorija Jonkutė
The department of the Lithuanian Art Museum
Lithuanian Museums' Centre for Information, Digitisation and LIMIS