5 Reasons for Excitement while Creating Virtual Exhibition Using "MOVIO": Lithuanian Art Museum's Experience
One of the aims of the European funded project "AthenaPlus"is to provide and test new tools to support cultural institutions to narrate their resources. This article briefly presents the Lithuanian Art Museum's experience on using innovative "MOVIO" platform to create complex virtual exhibition online.
---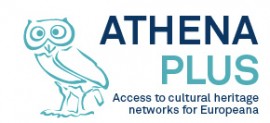 If I would be required to sum up the Lithuanian Art Museum's (LAM) experience in testing "MOVIO" toolkit while creating virtual exhibition "Architecture and Visual Arts at the Old University of Vilnius: 16th Century – First Half of the 20th Century" in one word, I would say: "Excitement!". Despite several technical issues what appeared during the creation process, which are normal and expected at this stage of development of the tool, general emotion of excitement was permanent throughout all the stages of making the exhibition. Initial enthusiasm of trying new tool for the dissemination of digital cultural content was gradually replaced by the delight of working progress. Similarly, excitement when the first results of the curator's efforts became visible gave place to eagerness for the potential "MOVIO" development and improvement in the future. Intention of this short article is to share LAM's experience and give reasons for GLAM (Galleries, Libraries, Archives, and Museums) specialists, potential "MOVIO" users in the future, to be excited about. However, before going into detail the topic of the exhibition needs to be introduced shortly.
Subject of Virtual Exhibition
Cultural and scientific influence the University of Vilnius had over the years on Lithuania and neighbouring countries is significant – it is hard to overestimate it. Founded in 1579 Vilnius University is one of the oldest and most famous establishments of higher education in Eastern and Central Europe. In the second half of the 18th century University had crucial impact for the emergence and development of local professional architecture and visual arts. With this exhibition we seek to highlight the influence Vilnius University had on the development of professional Lithuanian architecture and visual arts until the World War II by presenting artists who worked and studied at the Old University of Vilnius and their artworks.
In general, the topic of exhibition covers three periods of time:
From the 16th century until the mid-18th century, when artists were mostly foreigners and only separate artworks exist.
From the end of 18th century until the 1832, when four separate Departments of Fine Arts disciplines (Architecture, Drawing and Painting, Sculpture, and Graphics) were established. It marked the birth of truly Lithuanian professional visual arts. This phenomenon was called Vilnius University Art School as it brought entire generation of local artists. In 1832, after number of students and professors became engaged in the anti-tsarist movement, the University was closed down under the orders of Tsar Nicholas I. But even afterwards traditions and spirit of Vilnius University Art School continued to influence future generations of Lithuanian, Polish, and Belorussian artists.
From 1919 until the World War II, when Vilnius city and part of Eastern Lithuania were annexed by Poland and the University functioned under the Polish authorities by the name of Stephen Bathory University. Although not being part of Lithuania, a lot of bright young artists from Vilnius region had studied and worked at the Faculty of Fine Arts in Stephen Bathory University. After the Second World War many of them fled to Poland and continued their professional activities there. It resulted in the expansion of influence of Vilnius University Art School phenomenon, especially evident at universities of Torun and Gdansk.
In conclusion, we chose to approach and present the subject of virtual exhibition on three main levels: history, personalities (artists), and artworks. Specific services of "MOVIO" toolkit were used for different purposes. Listed below one can find LAM's experience outlined in 5 reasons to be excited about while creating virtual exhibition with "MOVIO" tool.
User Friendliness

User friendliness was one of the first advantages of "MOVIO" to become apparent briefly after trying it out for ourselves. Pleasing user experience is characteristic to both tool's back-end (used for the development of virtual exhibition) and front-end (product visible for the end-user). Creating virtual exhibition and using various services of "MOVIO" toolkit is very easy. Exhibition creation process does not require any specific IT knowledge whatsoever – general computer using skills are sufficient enough. After only short time of practice using the tool becomes instinctive. Most importantly, this joy of making exhibition is transferred to the end-users, who can enjoy digital cultural content of virtual exhibition displayed attractively.
Ontology Builder

Speaking of various different "MOVIO" services, we strongly feel that Ontology Builder is the most powerful one and with the most potential. As a solution to display content of virtual exhibition in non-linear way, we used Ontology Builder to build the backbone of our exhibition. Entities of artists (students and professors), artworks, and the departments of the University, as well as the relations between them were made with it. Although it required careful planning and quite a lot of input of time and human resources, but final result was worth the efforts. After the structure of the Ontology is formed and the content inserted, the outcome is instantly displayed at the front-end of exhibition without any effort at all. And it feels very rewarding!
Storytelling tools

Our preferred approach to the storytelling while making the exhibition "Architecture and Visual Arts at the Old University of Vilnius: 16th Century – First Half of the 20th Century" was based on images. While trying to present the artworks with as less words as possible, we used several services provided in "MOVIO" toolkit, such as various modes of galleries or Storyteller. But the most satisfactory results were achieved with ImageHotspot feature, which truly enabled images to speak for themselves by linking their specific sections with corresponding additional information.
Timeline

We used Timeline tool of "MOVIO" to present the dimension of history in our virtual exhibition. And it did not disappoint. With "MOVIO" timelines are easy to make. You can use various media sources for them. Finally, they are attractively displayed and interactive. Pure excitement!
Responsive Layout
Last but not least reason to be excited about while using "MOVIO" to create your virtual exhibition is the responsive layout of the tool. It means the front-end of virtual exhibition responds and adapts to the resolution of the screen used for specific session. While growing numbers of end-users choose to use their tablets or smart-phones for browse online content, one does not need to worry if the content of virtual exhibition created with "MOVIO" will be displayed correctly. No additional technological resources and efforts are needed!
Donatas Snarskis
Lithuanian Art Museum
Lithuanian Museums' Centre for Information, Digitisation and LIMIS